Nathan Ziino - 02 / Jul / 2022
Victoria's hidden MTB gem - Lake Mountain
Come on a journey with us, to find out why so many people are calling Lake Mountain the number one MTB destination in Victoria!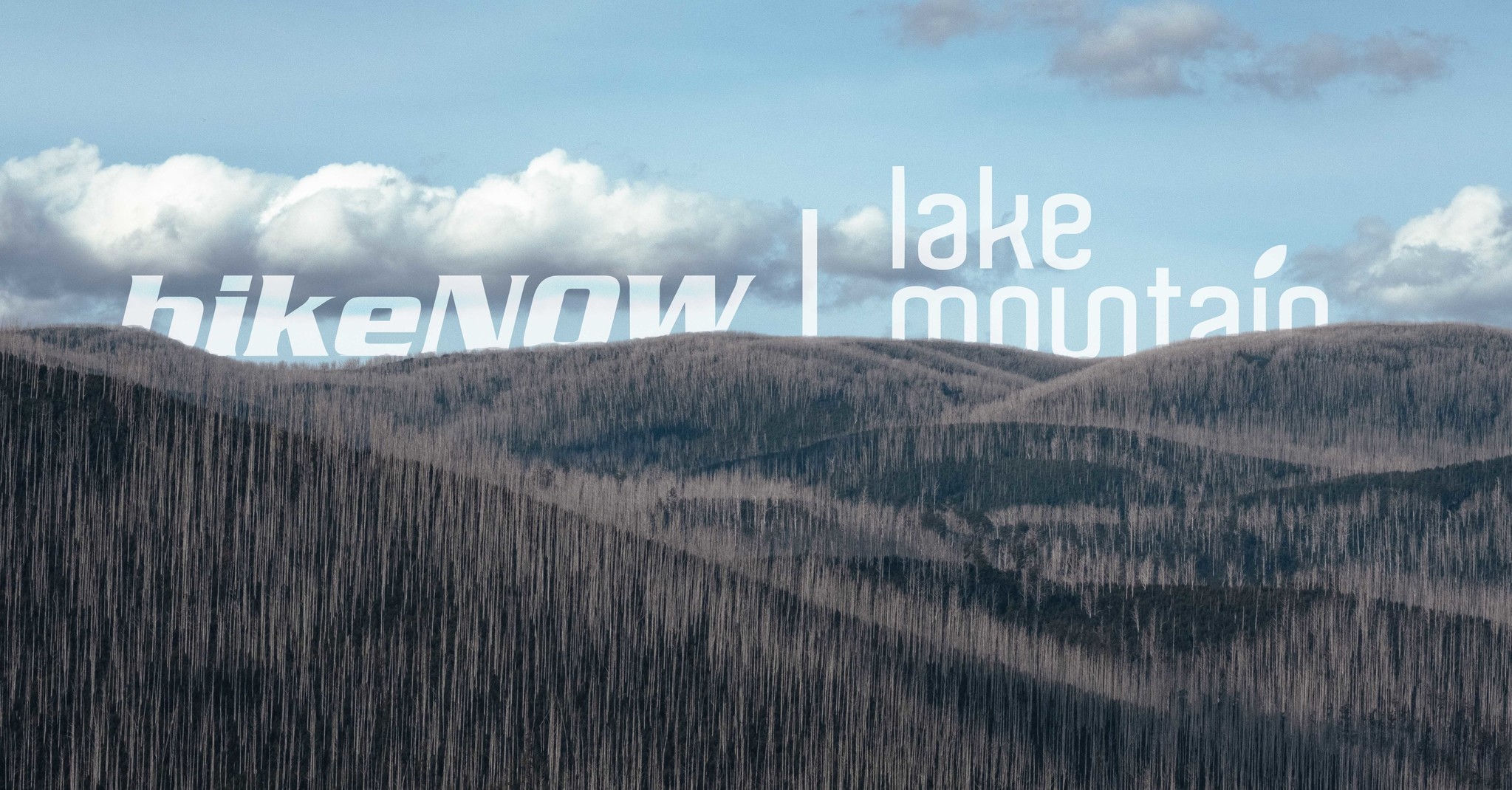 Have you been searching for that awe-inspiring riding location? A magical place that takes your breath away? Well, we found just that when recently visiting Lake Mountain in Marysville, located at roughly 1.45 hours away from the centre of Melbourne.
A place that despite being devastated by the raging fires of Black Saturday in 2009, has now reborn from the ashes as one of the most pristine MTB trails networks in Australia! Capturing the stunning iconic landscape like no other with its super smooth trails and its natural beauties, it's definitely a place you need to add to your bucket list.
Surprisingly though the fires that had battered this place, gave it a unique character like no other. The burnt forest tops have created these white tree skeletons across the mountains, extending out as far as the eye can see and with the combined new lush vegetation below it gives you a sensation of being on another planet. The real beauty though is that of the people and businesses in Marysville that have come together, in making this resilient town such an inviting and friendly environment to be amongst. Welcome to Lake Mountain Resort and its network of MTB trails!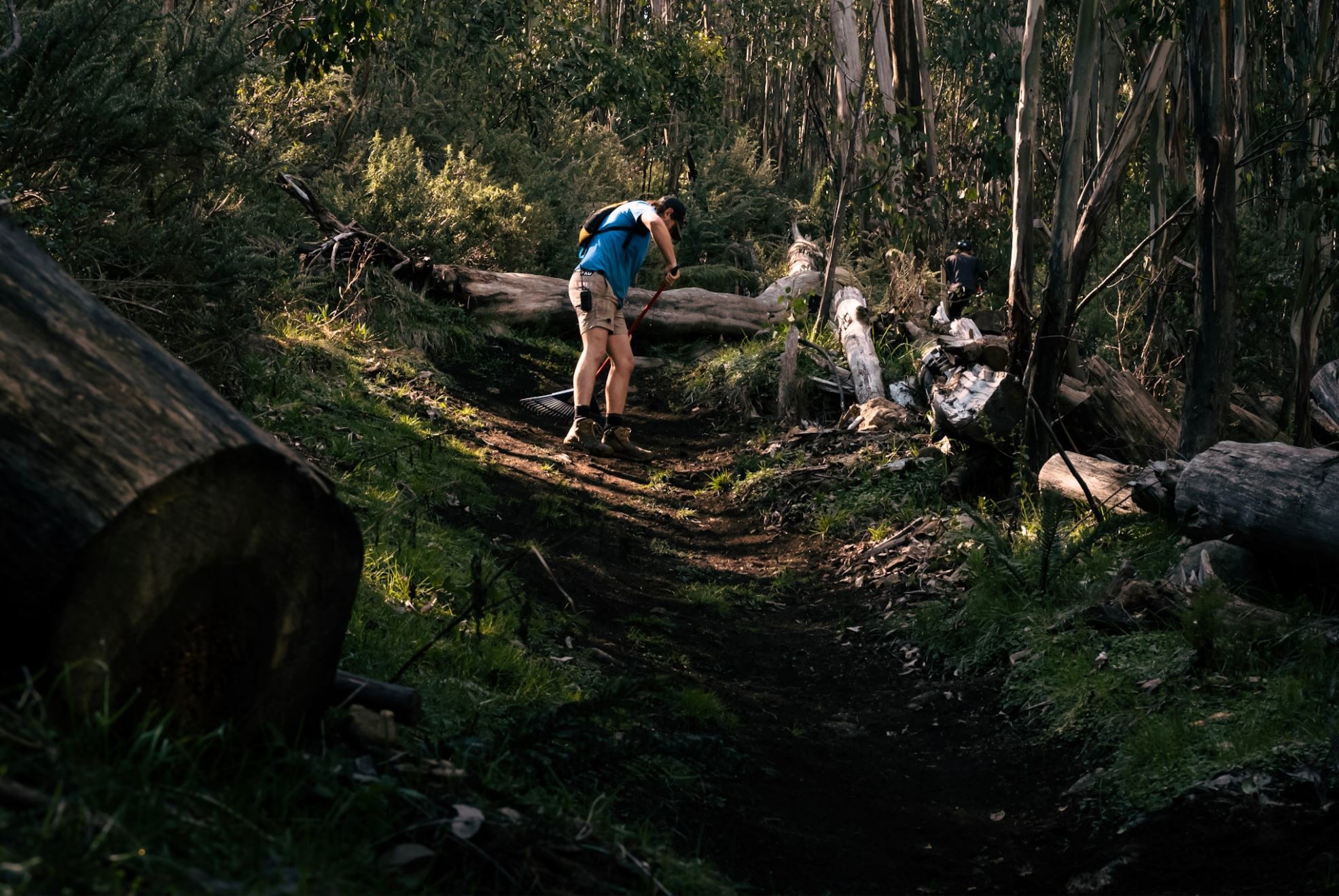 Currently, Lake Mountain has a bit more than over 50 km of trails divided between 7 trails (and even more projected) with different levels and riding styles. Among all the trails worth highlighting out there, it was the Cascade Trail that got our attention. This trail descends from the top of Lake Mountain to Marysville with 31 km of the purest single-track, a 1340 m descent and a 420 m ascent, perfect for warming your legs up. Download the trails map here!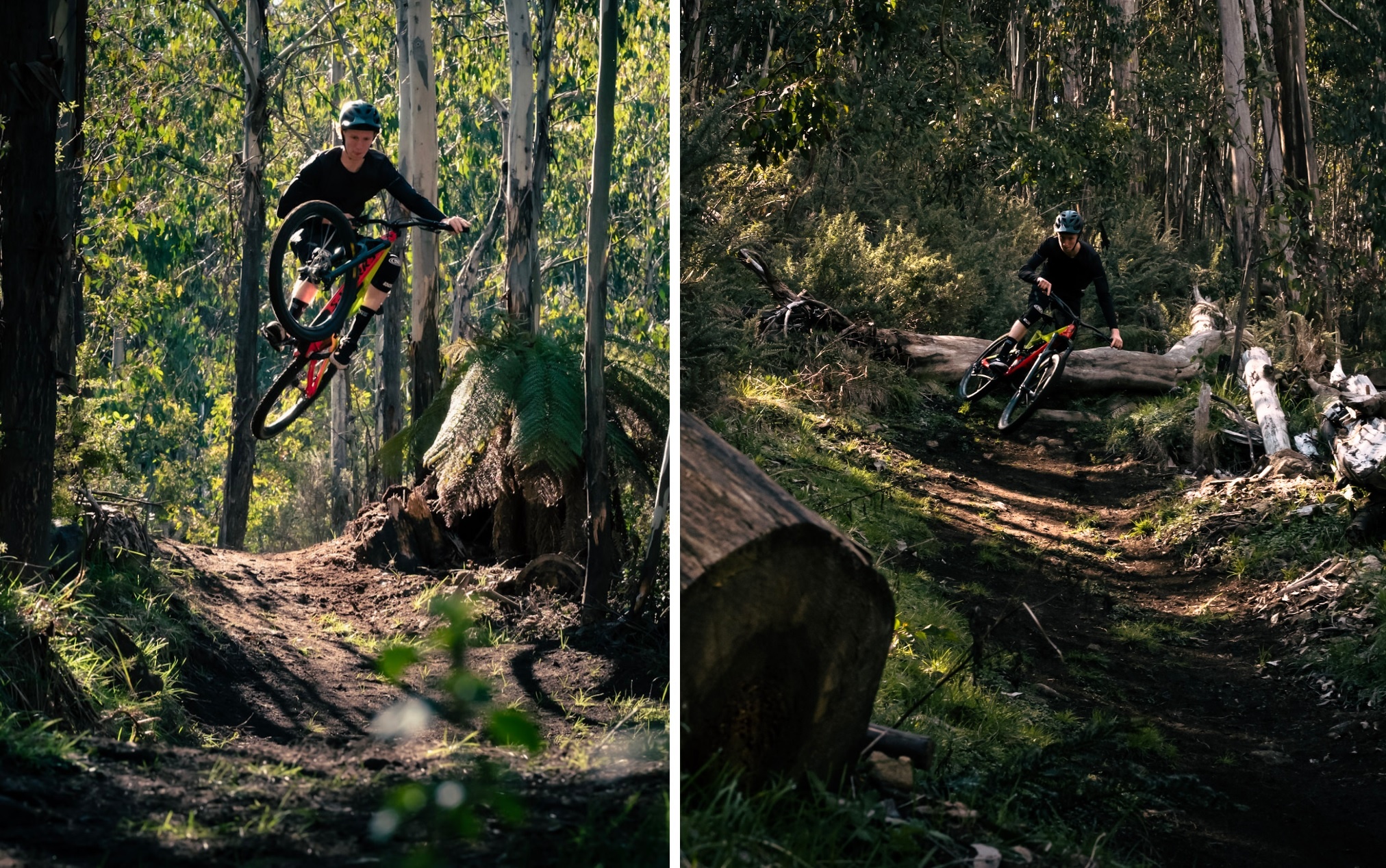 Along the route, we found all types of terrain, with some mid-technical sections. The first half consists of the typical Australian 'Alpine trail' with lots of granite rock and tussock. As you descend, the vegetation changes and the trail begins to start flowing, with sections of slopes and small humps that can be easily avoided. The last addition to this trail was definitely our favourite: The end of the trail was totally reconstructed to incorporate a line of jumps with the attention to detail and style you would see on A-lines in Whistler, that only require a couple of pedal strokes to complete them. Beyond any doubts, this was a perfect way to end just over two hours of descending. Well done to the highly skilled and dedicated trail building team, that have crafted pure magic on this mountain!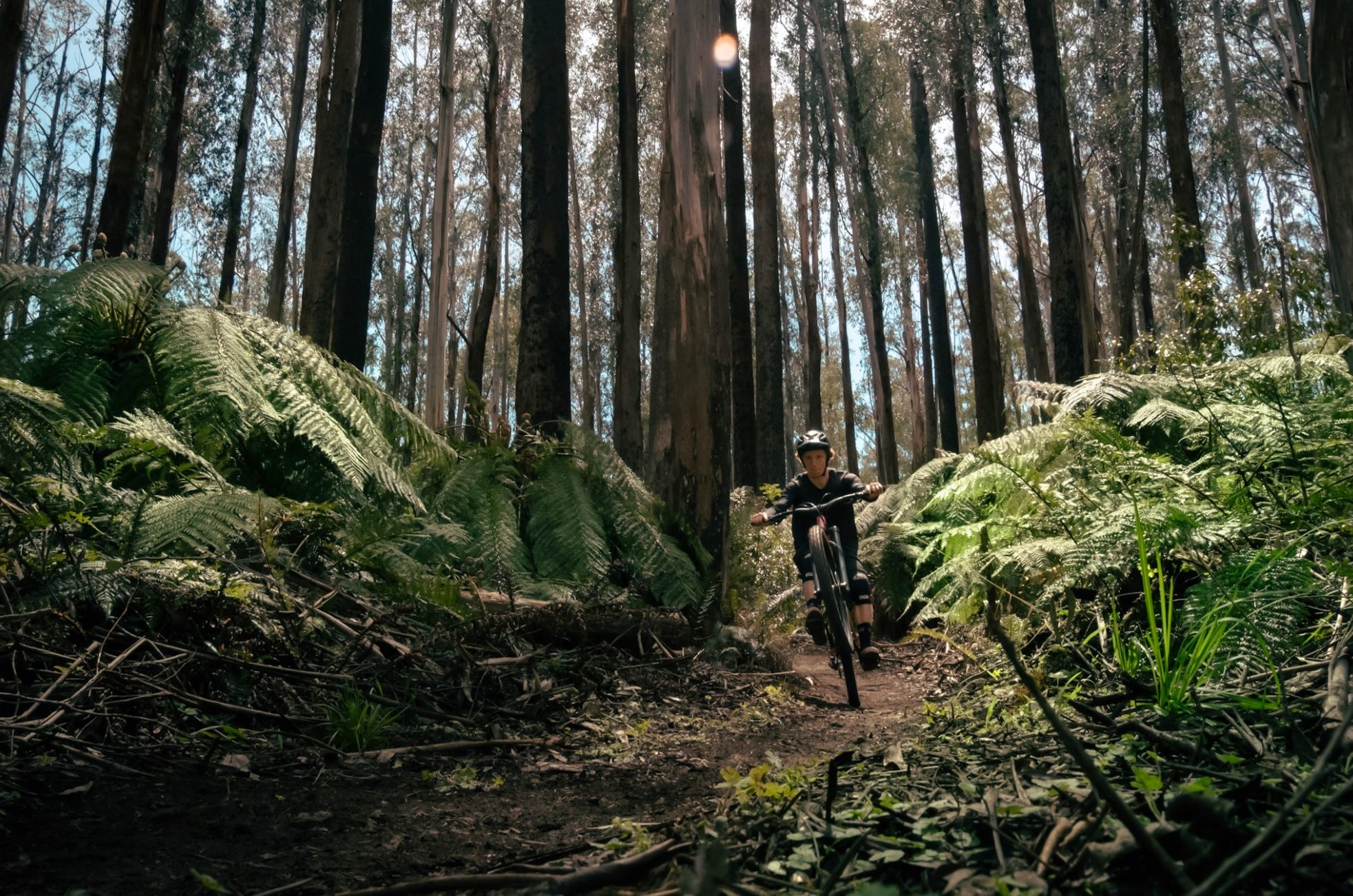 If you've reserved tickets for the shuttle, it will be there to drive you back to the top to continue enjoying the other trails. For those seeking shuttle information, it cost $30 one way or $55 for a full day of fun and adrenaline and can be Booked Online. They have now included in the Shuttle fleet, 2 brand new Shingleback Trailers to get your pride and joy to the top safely and stylishly.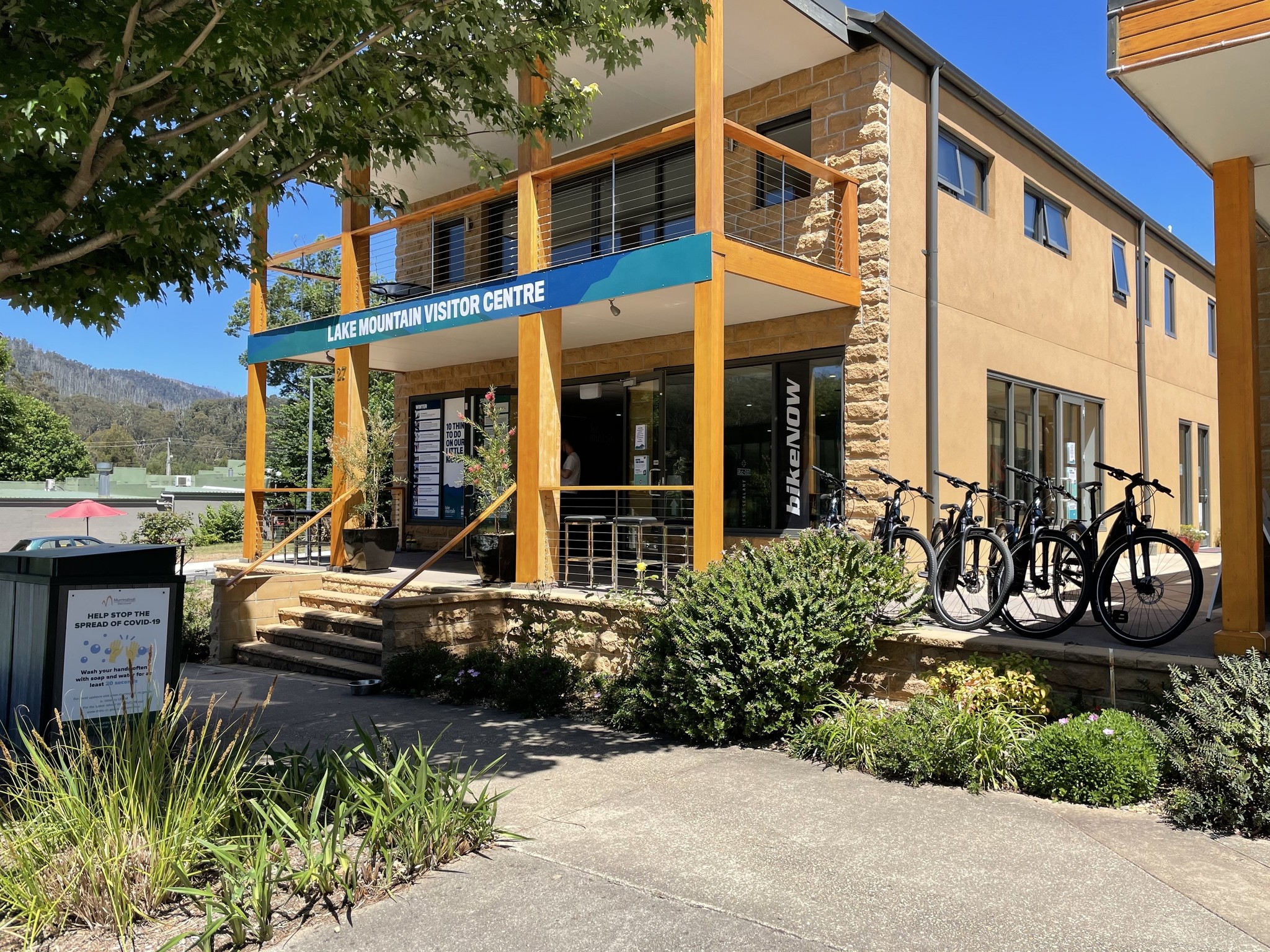 It was a combination of all the previously mentioned attractions, staff and local characters, that led us to open our new Pop-up shop in the Visitor Centre, located at 27 Murchison Street, Marysville. At our new location, not only can you purchase tickets for the shuttle but you can also find all the necessary accessories for an epic day in the mountain. Besides that, we have an E-Bike rental fleet instrumented with Specialized Turbo Levo SL to conquer the trails and Specialized Vado's to move effortlessly within the village or to come on a sightseeing tour with the team.
A massive thank you to Kellie, Ben and all the Staff at Lake Mountain, for their tireless efforts in keeping this amazing place so pristine and welcoming!
If you're interested in renting a bike, please click here.
Check out some of the trails we rode the last time we were here