bikeNOW - 02 / Apr / 2022
Ride safe: The Bicycle M-Check
Our bikes are machines with many movable parts and given the amount of use they get and the places we usually ride them too, they need attention frequently in order to be safe and at optimal condition. That's why it's a good idea and completely necessary to carry out a safety check before every long ride or at least every two weeks. Do it easily with the M-check

We don't pretend for you to take your bike to a workshop to perform this; instead, we want to show you a straightforward method for you to do at home, so you can keep enjoying your bike while riding safely.
It is one of the most simple and useful tools for anyone who wants to maintain a bike themselves, and it's super easy to use, as it follows the pattern of letter M. It is important to notice that this is NOT the equivalent of servicing your bike. Still, it will give you a good idea of where to start and know where to focus your attention when something needs to be fixed
If you think your bike requires service and not only a safety check, click here to see our workshop options.
5 simple steps to check your bike: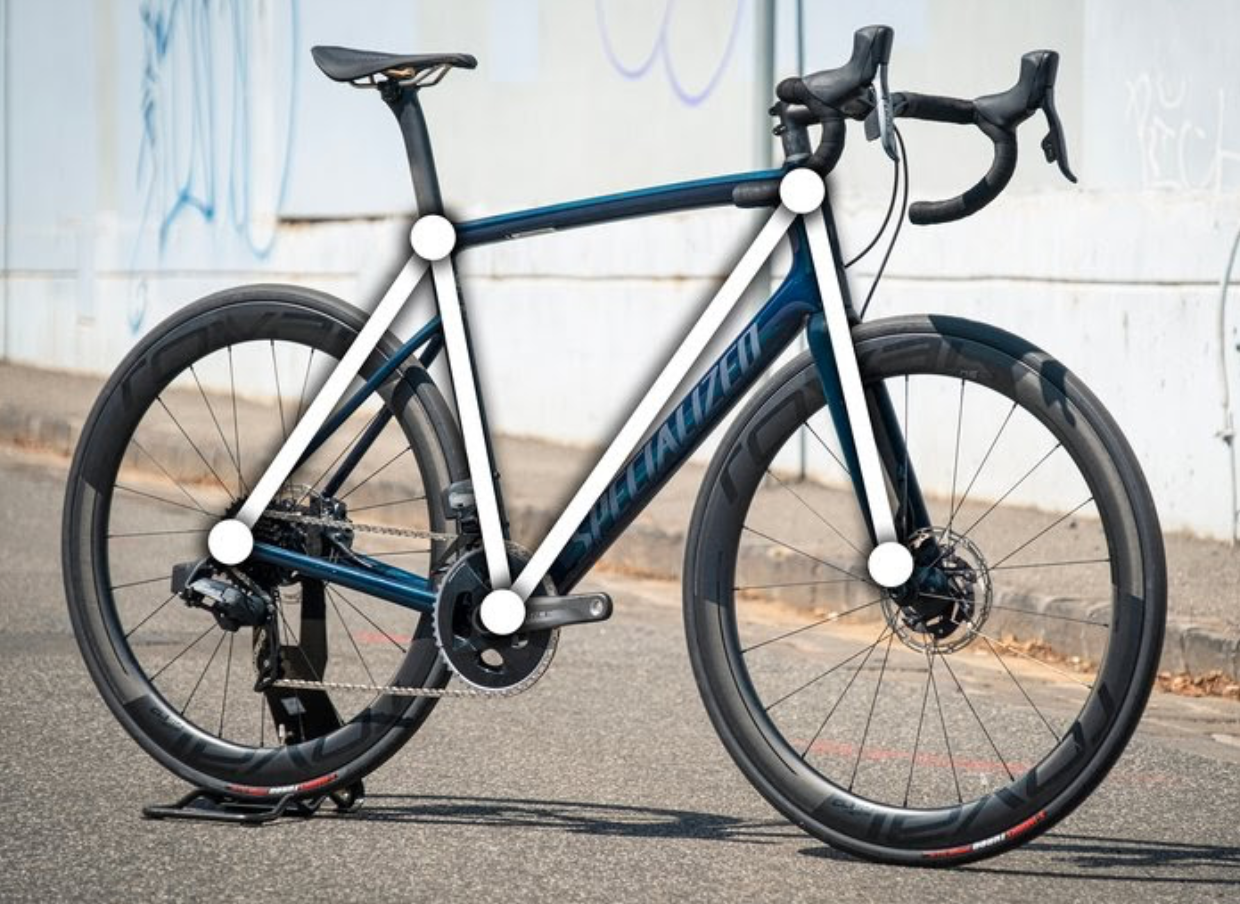 Wheels and tyres
Make sure your quick-release levers and thru-axles are properly tied. Check the hub is in good condition by rocking the wheel side to side to check for play or sideways movement. If your hub sounds rough when spinning, it might be time for a bearing replacement or service.
Tyres need to be correctly seated in the rim. Check the sidewalls and tread for excess wear or damage. Replace your tyres if they are worn or torn.
In need of new wheels for your bike? Click here to check our range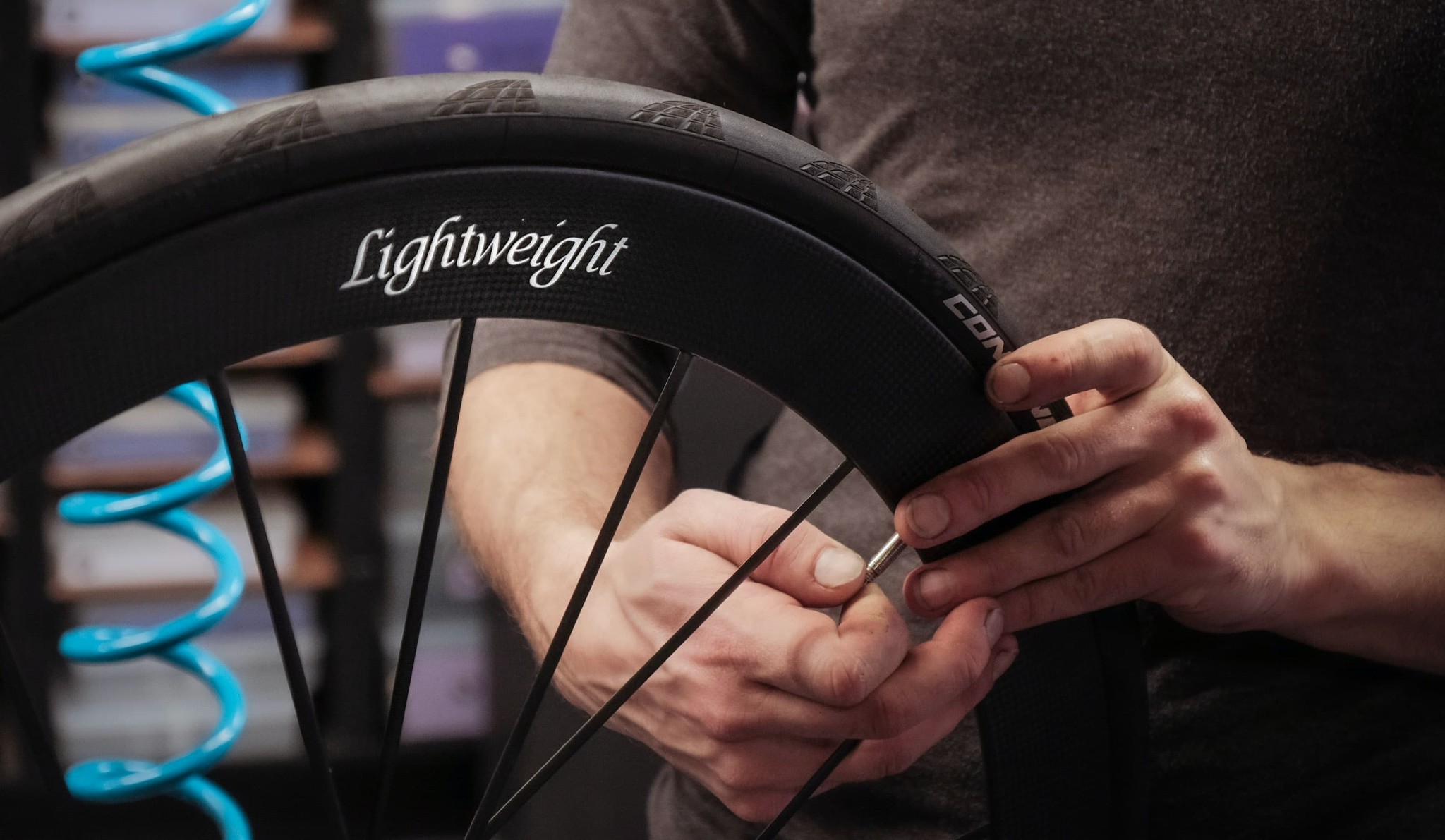 Check the frame
Moving down the frame, check any frame accessories such as a bottle and cage are attached properly and not rattling. You'll also want to visually inspect the entire frame, especially around the welds, if applicable. If you find even a small hairline crack, then you should get it checked out by a mechanic. If you have a suspension frame, check the shock mounting bolts are holding it firmly in place.
Cranks and pedals
Give the cranks a spin in the backwards direction, so you don't spin up the rear wheel. As long as the drivetrain is running smoothly, the bottom bracket should also be running smoothly.
Inspect the chainrings for damaged, missing or excessively worn teeth. Worn chainrings will wear to a shark fin-like profile.
Check our complete range of pedals and parts here.
Check your cockpit
Moving up to the headset, rock the fork forwards and back with the front brake applied to see if there's any obvious play.
Lift the wheel and turn the bars slowly. If you feel any grinding or resistance, it might be a good idea to service or replace your headset.
Stand over the bike and rotate the bars forward and back. There should be no movement of the bars or the grips.
Forks and brakes
Next, inspect your fork for hairline cracks or any other kind of damage. If you have a suspension fork, then check the stanchions for scratches or excessive suspension fluid near the bolts.
Check the wear on your brake pads. Squeeze the brake levers to check the brakes are working correctly. If you notice a slightly more spongy feeling with hydraulic brakes, they might require bleeding.
It might sound like a lot of things to check, but it should only take a couple of minutes which could save you a lot of headaches and accidents in the future. Be sure to follow these simple steps, and you will be ready for your next big adventure.
VISIT OUR CAPTAIN'S LOGBOOK TO FIND MORE INTERESTING ARTICLES