bikeNOW - 02 / Oct / 2022
Easy guide of how to clean your bike
There's no better feeling than the one of rolling out on a clean bike as it not only looks good but also performs better and help you save money in the process. This simple guide will show you how to wash, protect and lube your bike in five simple steps.

There's no better feeling than the one of rolling out on a clean bike as it not only looks good but also performs better and help you save money in the process. Without regular cleaning, the drivetrain will become mucky, some components will corrode, and you will be struggling with seized components, skipping gears and noisy brakes.
However, we know it's not an easy task, especially when coming back from a particularly muddy ride on the trails. It is why we are always on the search for brands and products that help us get the dirty work done easier. Muc-Off and their cleaning products are the perfect examples.
HOW TO CLEAN AND PROTECT YOUR BIKE IN 5 SIMPLE STEPS
WHAT YOU WILL NEED:
Muc-Off Nano Tech Bike Cleaner
Muc-Off Bike Protect
Chain Cleaner or degreaser
Microcell Sponge
Super Soft Wash Brush
Wheel & Component Brush
Claw Brush
Lube
Find our cleaning products offer here!
RINSE THE FRAME DOWN
Start by giving your bike a soft rinse to remove big chunks of mud or dirt and then use the sponge to give your frame a quick wipe – Avoid using a pressure washer as this will force water into the bearings, washing away the grease inside. Spray the bike with the Nano Tech Cleaner and leave it for a couple of minutes. Then, using the soft brush to rub the bike and wash with clean water.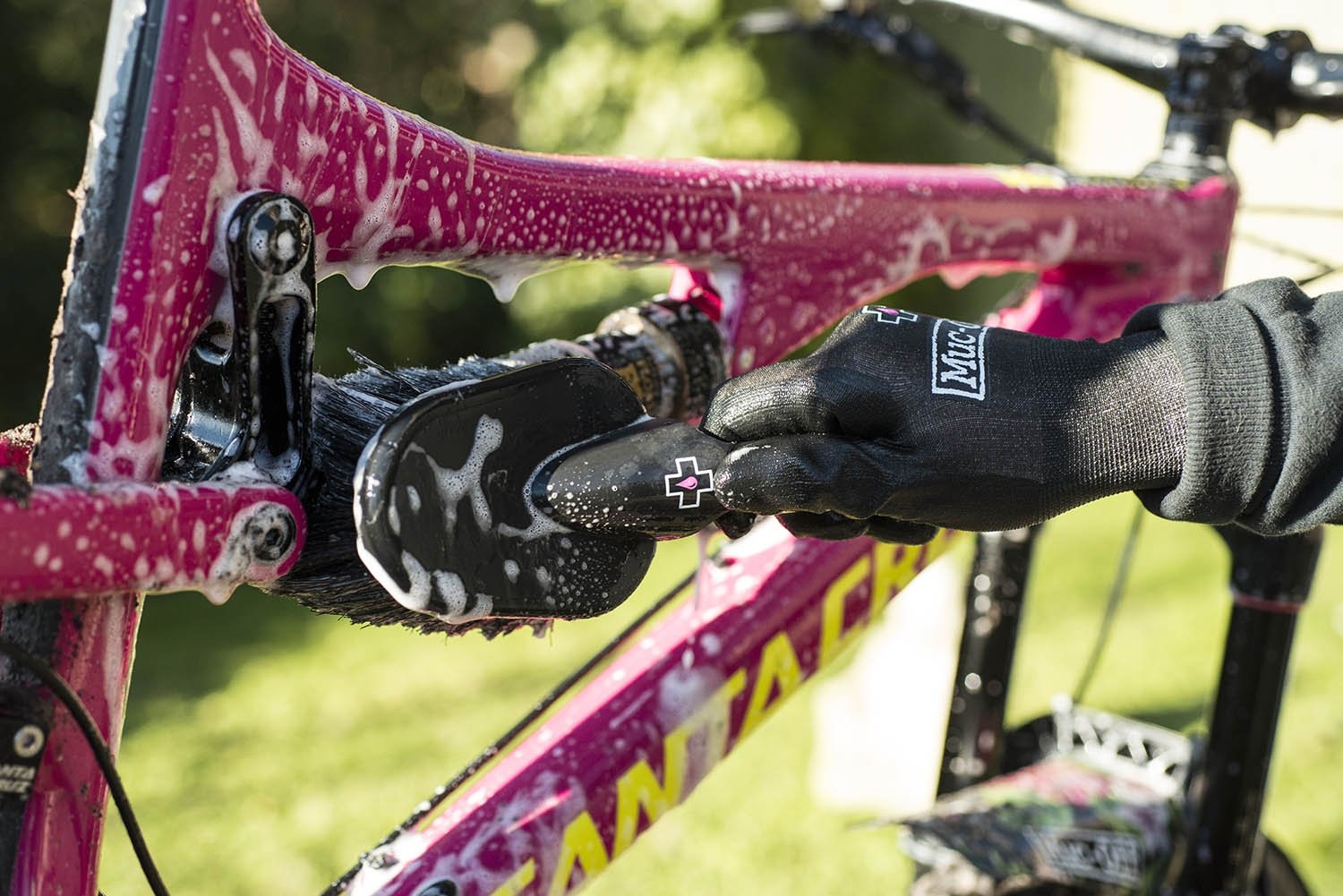 CHAIN AND DRIVETRAIN
Use the chain degreaser and turn the cranks backward while applying the product, making sure it gets on every link. Apply thoroughly to the cassette as well; use the Claw Brush to scrub and clean. Let it act for a couple of minutes and rinse with a gentle stream of water from the hose.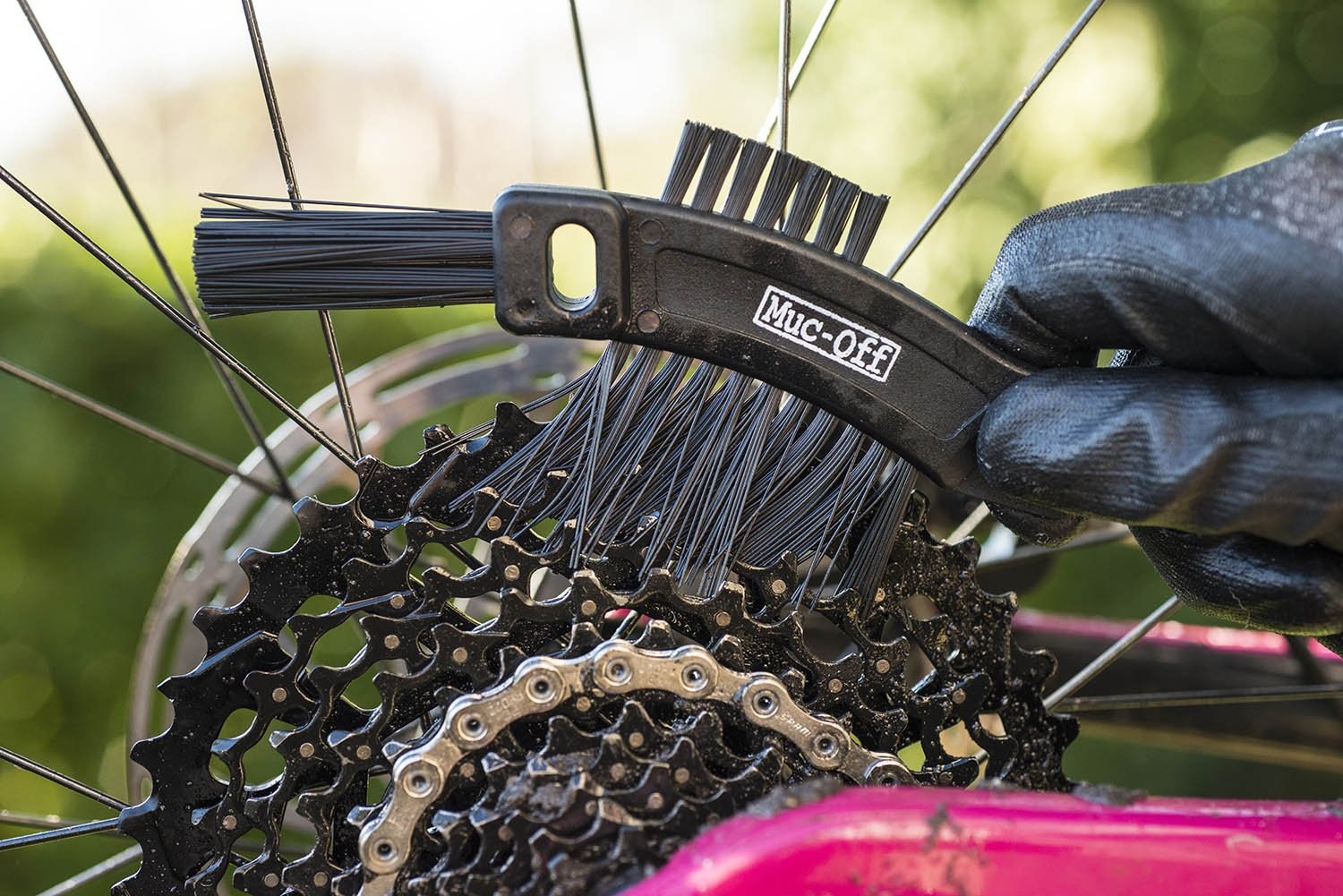 WHEELS AND BRAKES
Use the Wheels and Components brush for your tires and rims so you can get into every nook and cranny with minimal effort. Use the Nano Tech cleaner while rubbing your rims and spokes. Rinse with water and dry using a clean cloth. Whether you have carbon or alloy wheelsets, the process is pretty much the same. If your brakes were squeaking, you could apply Muc-Off Disc Brake Cleanerto the rotors.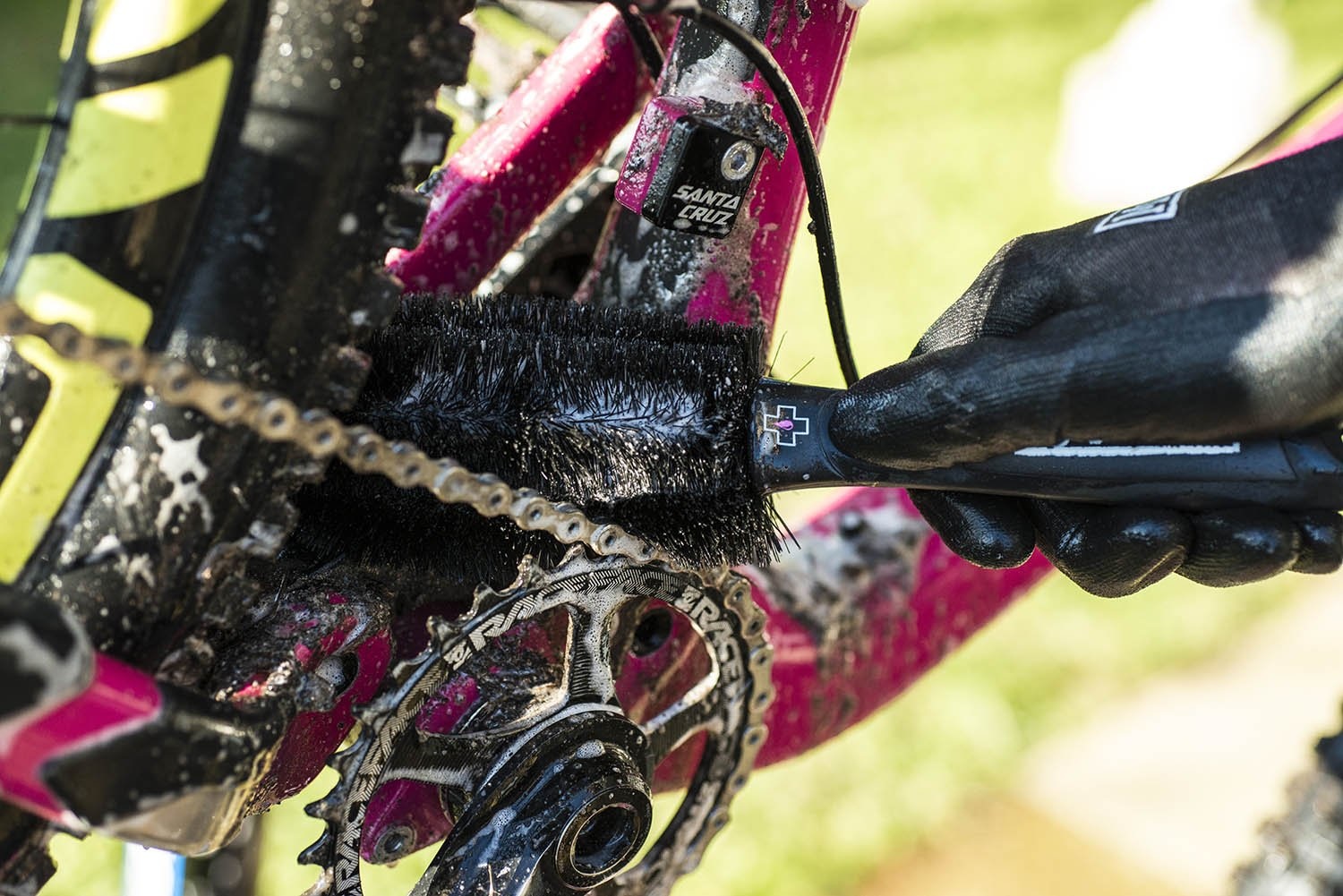 PROTECT YOUR BIKE
Now that you've given your bike a new clean look, an essential next step is to protect it from future damage and build-ups of moisture and grime.
Spray Bike Protect over the frame, drivetrain, and any metal surfaces. Bike Protect's high oil formula will help on preventing corrosion, creating a non-sticky protective layer wherever it's applied. Before applying, cover your rotors with a cloth or even better, Muc-Off Disc protectors.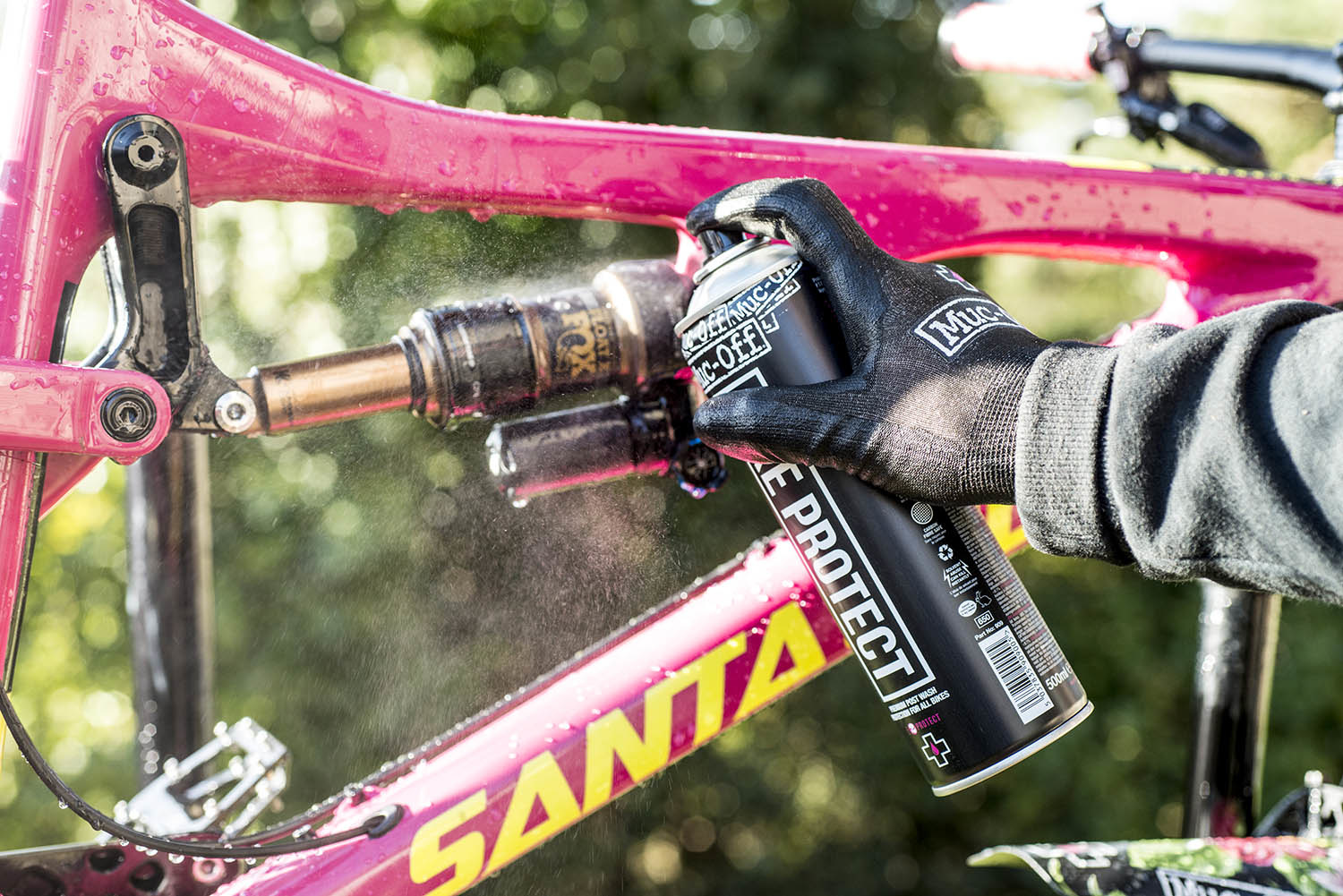 LUBE YOUR BIKE
Next step is to use lube your chain to maximise your drivetrain efficiency for your next adventure. Depending on the conditions you mostly use your bike, apply Dry or Wet lube to your bike's chains whilst slowly rotating the chainset backwards. Use a lube drop for two links approximately. Finally, use a cloth to remove residues and lube excess. 
Now that your bike is sparkling clean, you are ready for your next big ride. Try to clean your bike at least once per month if you use it daily. If you have any other questions or queries, don't hesitate on contacting us at [email protected] or the webchat located in the bottom right of this page.
VISIT OUR CAPTAIN'S LOGBOOK TO FIND MORE USEFUL ARTICLES