Garmin

Edge 520 Plus GPS Computer
Product description
With Edge 520 Plus, you can train smarter and discover new routes. This cycling computer features advanced navigation and challenges built right in, not to mention a bright colour screen, preloaded Strava Live Segments and the Garmin Cycle Map with turn-by-turn directions. Whether you're exploring new routes or pushing your limits at race time, Edge 520 Plus has exactly what you need.
Advanced GPS Bike Computer for Competing and Navigation
Features advanced navigation, including new rider alerts and the preloaded Garmin Cycle Map with turn-by-turn directions for on and off road courses
Preloaded Strava Live Segments let you compete second by second with your previous best or another rider's PR; see real-time results right on your screen
Stay connected with your compatible smartphone using LiveTrack and GroupTrack, smart notifications, rider-to-rider messaging and built-in incident detection
Monitors cycling-specific VO2 max and recovery time when used with power and heart rate
Tracks Functional Threshold Power (FTP) and cycling dynamics when used with Vector™ power meters
Battery life: up to 15 hours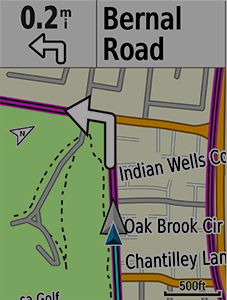 Advanced Navigation with Garmin Cycle Map
Edge 520 Plus is preloaded with the Garmin Cycle Map and includes turn-by-turn navigation and navigation alerts that notify you of upcoming turns. And, of course, it's smart enough to guide you back to the route — or back to start — if you deviate from it or decide to head home early.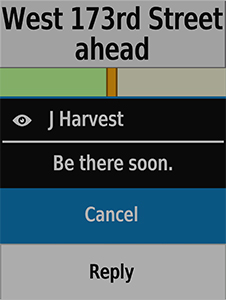 Messages From Rider to Rider
There's no need to reach for the phone or worry about your fellow riders when they pull ahead or fall behind. Rider-to-rider messaging (with a compatible smartphone) lets you send prewritten notes from your Edge 520 Plus bike computer to theirs. Let your friends know if you'll catch up in a few minutes or if they should go on without you. If you have a flat tire or need assistance, you can send a message to your fellow riders who are paired with GroupTrack — so they can find you.
SPECS
IN THE BOX
Unit Only
Edge 520 Plus
Flush out-front mount
Standard mount
Tether
USB cable
Manuals.
Sensor Bundle
Edge 520 Plus
Flush out-front mount
Standard mount
Speed sensor
Cadence sensor
Heart rate monitor
Tether
USB cable
Manuals